Joaquin Perez Of Counsel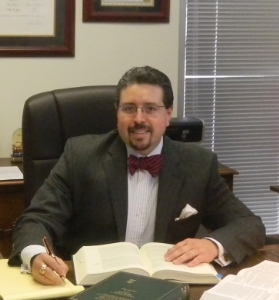 Joaquin R. Perez is an of-counsel to Avalos & Associates, P.C. Born and raised in Texas, he is proud to be providing legal support to our Houston-based firm. He supported himself all throughout college as a carpet and tile installer and an overnight store clerk. Joaquin graduated from the University of Texas in 1995 and earned his law degree from the University of Houston College of Law.
His accolades and work experiences include the following:
Worked as a legal assistant for 6 years
Admitted to the State Bar of Texas, 2001
Serves the English and Spanish-speaking community
His legal prowess extends across many different areas of law. His primary focus is on the following:
Personal injury
Family law
Probate and estates
Outside of the legal practice, Joaquin is an avid cycling enthusiast, engaging in organized competitive cycling as well as supporting the athletic programs at the University of Houston. He believes in going above and beyond, whether his contributions are personal or professional; for him, he works at maintaining the balance between both at all times.
He is a proud father of three children, Alexander, Brittany, and Lillie, and a caring, loving husband to his wife, Heather. He is committed to providing aggressive, tenacious legal support to clients. Now a successful attorney, he feels a sense of pride and accomplishment when he walks into a competitor's office, knowing that he helped install the flooring—a small reminder of his humble beginnings.